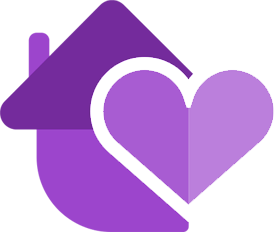 All services are free and available in multiple languages.
GET HELP NOW: If someone is hurting you, please call our crisis line at (800) 736-1060 or email help@sierracommunityhouse.org.
Services
All of our services are designed to empower victims in reclaiming their rights and to provide the tools individuals and families need on the road to safety and recovery.
24-Hour Crisis Line (800) 736-1060
We provide 24-hour/7-days-a-week intervention, support, information, and referral services relating to domestic intimate partner violence, sexual assault, and child abuse. Call (800) 736-1060 for immediate help in multiple languages.
Support Services
Sierra Community House provides individual counseling, support groups, emergency assistance, and other support services for both adult and child survivors of domestic violence, sexual assault, and child abuse.
Support services include:
Advocacy Services
Peer support groups
Individual counseling
Accompaniment (medical, law enforcement, etc.)
Medical and mental health support, information, and referral
Emergency food and vouchers
Emergency gas and transportation vouchers
Emergency shelter services
Residential Services
Mountain Rose Safe House 90-day Program
The Mountain Rose Safe House is a temporary refuge for adults, children, and pets who are threatened by abuse in their home. The Safe House is a 90-day empowering and supportive program offering counseling, education, advocacy, referral, and support. It is pet-friendly.
Transitional Housing Program
Often referred to as second-stage housing, Transitional Housing is designed to provide qualified clients with longer-term living assistance including help with rent, furniture, utilities, and food. This program is an extension of the Mountain Rose Safe House Program and residents will have access to therapy, support groups, parenting and financial literacy classes, and case management.
Contact
For more information on either of these programs, please contact the Residential Program Manager at (530) 214-5141.
Children's Counseling and Support Services
Sierra Community House supports children who have experienced or witnessed abuse by providing:
Advocacy
Accompaniment
Support groups
Individual counseling
Advocacy within the medical, legal, or educational systems
Additionally, the children's program may be able to offer financial assistance for needs related to the abuse.
This program supports parents as well as children. We offer parent education classes tailored to your needs and availability.
Parent education is offered in an individual and group setting. The education is specific to parents who have lived through domestic violence and want to re-establish a safe, healthy home environment for their family to thrive.
Contact
For more information on Children's Counseling and Support Services, please contact the Children's Counseling and Support Services Manager at (530) 563-2120 ext. 117.
Legal Assistance Services
These legal advocacy services concentrate specifically on guiding survivors of domestic violence, sexual assault, and child abuse through the complicated court systems. Our Advocates provide legal information and support for survivors including preparation of domestic violence restraining orders, temporary protective orders, divorce, child custody, child support, and immigration. Other services include: court preparation, transportation, and accompaniment.
Get information on General Mediation & Legal Assistance Services.
Violence Prevention Education Program & Community Engagment
Violence Prevention Education
Our Prevention Program provides violence prevention education in English and Spanish to local school districts, businesses, and organizations in North Lake Tahoe and Truckee to children as well as adults.
To learn more about this program, contact the Community Education and Prevention Manager at (775) 298-0167.
Close to Home Truckee
Sierra Community House is actively looking for passionate youth and adults to help with our community mobilization efforts as it relates to violence prevention in the Truckee community.  To learn more about Close to Home click here.
Community Engagement
Early Learning
We offer programs and classes for kids 0-4 and their caregivers to build literacy, socio-emotional health, and parenting skills.
Peer Education/ Promotoras
Promotoras offer peer education programs related to chronic disease and mental health in the Latino community. The Promotoras serve as liaisons between community members, health professionals, and social service organizations.
Service Locations
Safety is our highest priority, so these services are available at our business locations (listed below) as well as at many safe locations in our community.
Kings Beach
265 Bear Street
Kings Beach, CA 96143
(530) 546-7804
Monday through Friday, 9am-5pm
Incline Village
948 Incline Way
Incline Village, NV 89451
(775) 298-0010
Monday through Friday, 9am-5pm
Truckee
12313 Soaring Way, Suite B
Truckee, CA 96161
(530) 582-9117
Monday through Friday, 9am-5pm
Our Services
Coronavirus/COVID-19 and Our Services:
To align with current public health recommendations as well as emerging responses in our field, Sierra Community House services will be available through phone and electronic communication.
In an emergency please call 9-1-1.  For help please call our 24-hour Community Helpline at 800-736-1060.
For Hunger Relief information, click here.
General Inquiries – please call our main line at 530-546-0952.
Please check our COVID-19 web page and Facebook page for updates on programs and services, as well as other community resources.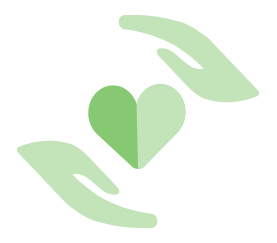 Provides hunger relief services through weekly food distributions and other community food programs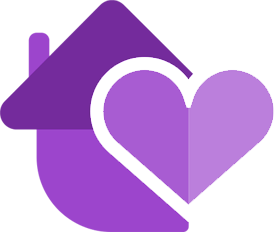 CRISIS INTERVENTION
& PREVENTION
Serves victims of domestic/intimate partner violence, sexual assault, and child abuse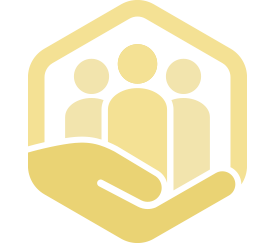 FAMILY SUPPORT &
COMMUNITY ENGAGEMENT
Connects families, individuals, and community members with the help they need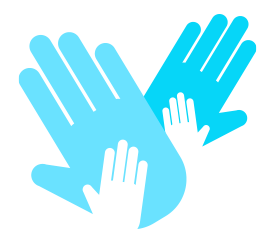 MEDIATION & LEGAL ASSISTANCE
Offers consultations and assistance for those navigating legal issues