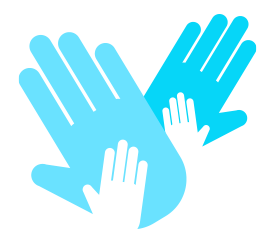 All services are available in multiple languages and available on a sliding scale.
Services
Legal Assistance
We provide limited scope representation, including information, support, and conflict resolution to resolve many legal issues community members face. We do not provide legal representation in court.
We may be able to provide assistance in the following areas:
Family Law
Immigration Law
Landlord/tenant Law
Employment Law
Small Claims/Contract Matters
Civil Harassment Restraining Orders
Name Changes
Guardianship and Conservatorship
Know Your Rights and Be Prepared Education
Understanding the worker's compensation process
If we cannot provide the assistance you need, we will do our best to refer you to an agency who can.
MEDIATION
We also offer conflict resolution services in the above areas, in which parties discuss their dispute with the assistance of a trained mediator who will assist them in reaching a settlement.
Get information on legal services related to survivors of domestic violence, sexual assault, or child abuse.
Program Contact
For more information on these programs, please call 530-546-0952.
Our Programs
Coronavirus/COVID-19 and Our Programs:
To align with current public health recommendations as well as emerging responses in our field, Sierra Community House services are being offered in-person and through electronic communications.  If you are need of services please call our main line at 530-546-0952.
In an emergency please call 9-1-1.  For immediate assistance, please call our Community Helpline at 800-736-1060.
General Inquiries – please call our main line at 530-546-0952.