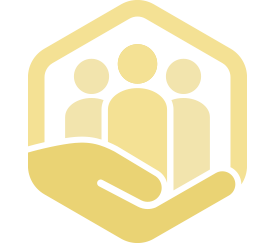 All services are free and available in English and Spanish. Sierra Community House will not discriminate against anyone based on actual or perceived race, color, religion, national origin, age, sexual orientation, gender, or disability.
Family Support & Community Engagement Program
Services include:
Professional advocacy and case management
Government benefit application assistance (medical, CalFresh, LiHeap, CalWorks)
Healthcare enrollment assistance (MediCal, MediCare & Covered California)
Healthcare navigation (referrals)
Housing search & retention services
Emergency hunger relief
Employment referrals
Financial coaching
Social Security Administration help
Tax prep with American Association of Retired Persons (AARP)
Homeless outreach
Family Support & Community Engagement Service Locations
Kings Beach
265 Bear Street
Kings Beach, CA 96143
(530) 546-0952
Monday through Friday, 9am-5pm
Truckee
11695 Donner Pass Rd
Truckee, CA 96161
(530) 587-2513
Monday through Thursday, 9am-5pm
Program Contact
For more information on these programs, please contact:
Program Director of Family Support & Community Engagement:
(530) 214-5168 | familysupport@sierracommunityhouse.org
Community Engagement Manager: (530) 214-5171
Early Learning Manager: (530) 587-2513 ext 105
Community Outreach & Violence Prevention Education Program
Early Learning
We offer programs and classes for kids 0-4 and their caregivers to build literacy, socio-emotional health, and parenting skills. For more information, contact the Early Learning Manager at (530) 587-2513, ext 105.
FAMILY ROOM
The Family Room is a FREE, bilingual program designed to support and improve the lives of children and parents. Family Room encourages pre-school-aged children to learn and socialize in a group setting with their parents/caregivers. Programming includes interactive arts, crafts, music and bilingual learning. It includes a lending library of both English and Spanish books. The program enables parents to gain knowledge on child development and parenting, while building support networks with their peers. Enrollment is open throughout the school year. Parents may register on site the first day of their attendance. For more information, please call the Sierra Community House Truckee at 530 587-2513.
BABY'S BREAKFAST CLUB
Offered in both English and Spanish, this important program provides a warm and fun environment for mothers & newborns to socialize and learn about how to get a healthy start to life.  The program provides
Hands-on breastfeeding help,
Nutrition education (including best nourishment for mom AND baby)
Light refreshments
Pump It Up Program (learn about how to obtain pumps through insurance)
Social interaction for moms AND Babies
Mondays, 9:30 a.m. – 11:30 a.m. at the Sierra Community House (formerly Family Resource Center of Truckee) 11695 Donner Pass Road, Truckee.
For more information or to register, please call 530 587-3769 or email
wellness@tfhd.com

Join other new moms and register today!
FIRST 5 EXPRESS
For a fun filled experience your child will remember, you won't want to miss the FIRST FIVE EXPRESS on November 1st between 10:00 a.m. and 12:30 p.m. The First 5 Express is a bilingual children's activity center that travels across California to inspire families with children ages 5 and younger to understand the importance of a child's earliest years.  This year's focus is on the importance of talking, reading and singing with children and its impact on early brain development. Giveaway items will also be provided.  This wonderful family event is brought to you in cooperation with the Kid Zone and the Sierra Community House (formerly the Truckee Family Resource Center).  The First 5 Express will be held on the TTUSD practice football field located directly behind the KidZone and the Sierra Community House.
MEDICARE COUNSELING PROGRAM
The Sierra Community House at Truckee, in collaboration with the Health Insurance Counseling & Advocacy Program (HICAP), is pleased to announce our new free Medicare Counseling and Advocacy Program for Medicare beneficiaries which begins December 3rd.  This program will be available to senior community members twice a month.
Schedule a one-hour, in-person appointment with a registered HICAP Medicare counselor to get help with your Medicare questions, choices and rights.  Our program can help you:
Understand Medicare
Get personalized assistance comparing available Medicare options
Learn how to deal with Medicare expenses
See if you qualify for special programs that may help you with your Medicare costs
Get assistance with Medicare appeals and grievances
Evaluate your long-term care insurance policy
Our Medicare counseling services are unbiased and confidential. To schedule your appointment, please call The Sierra CommunityHouse in Truckee at 530 587-2513.
Peer Education/ Promotoras
Promotoras offer peer education programs related to chronic disease and mental health in the Latino community. The Promotoras serve as liaisons between community members, health professionals, and social service organizations. Promotoras are advocates, educators, mentors, community health outreach workers, and role models.
To learn more about this program, contact the Community Engagement Manager at (530) 214-5171.
Violence Prevention Education
Our Prevention Program provides violence prevention education in English and Spanish to local school districts, businesses, and organizations in North Lake Tahoe and Truckee to children as well as adults.
To learn more about this program, contact the Community Education and Prevention Manager at (775) 298-0167.
Community Outreach & Violence Prevention Education Program Service Locations
Kings Beach
265 Bear Street
Kings Beach, CA 96143
(530) 546-0952
Monday through Friday, 9am-5pm
Truckee
11695 Donner Pass Rd
Truckee, CA 96161
(530) 587-2513
Monday through Thursday, 9am-5pm
Truckee Soaring
12313 Soaring Way, Suite 1B
Truckee, CA 96161
(530) 582-9117
Monday through Friday, 9am-5pm
Our Services
Sierra Community House builds a stronger community through the following programs:
Provides hunger relief services through weekly food distributions and other community food programs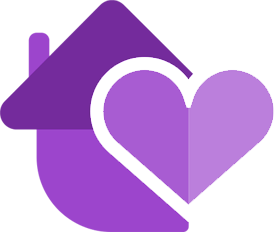 CRISIS INTERVENTION
& PREVENTION
Serves victims of domestic/intimate partner violence, sexual assault, and child abuse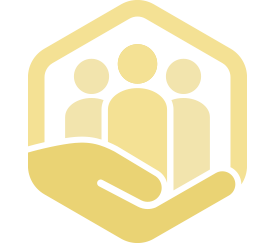 FAMILY SUPPORT &
COMMUNITY ENGAGEMENT
Connects families, individuals, and community members with the help they need
MEDIATION & LEGAL ASSISTANCE
Offers consultations and assistance for those navigating legal issues