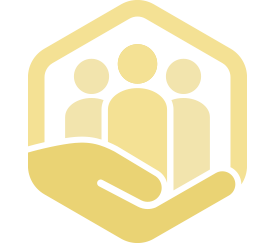 All services are free and available in English and Spanish.
Family Support & Community Engagement Program
Community Engagement & Violence Prevention Education Program
Here are some websites with activities for your little ones while they are home:
Energy Assistance Program – Truckee Donner PUD
On April 15th, Truckee Donner Public Utility District's Board took action to put in place the TDPUD COVID-19 Customer Relief Program which expands the payment assistance for the existing Payment Assistance Program. The Board action reallocated $275,000 of funding to support primary residential energy customer who are experiencing a financial hardship due to COVID-19. The Board also doubled the payments assistance available to qualifying customers. from 1 months bill credit equal to the highest home bill in the last 12-months to up to 2 times.
TDPUD primary residential customers can qualify if they can demonstrate a documented loss of 25% of income. Proof of filing for State or Federal unemployment would qualify. Download flyer in English or Espanol.
Early Learning
We offer programs and classes for kids 0-4 and their caregivers to build literacy, socio-emotional health, and parenting skills.
Family Room
Family Room is Monday through Friday from 10:00 a.m.-12:00 noon.
The Family Room is a FREE, bilingual program designed to encourages pre-school-aged children to learn and socialize in a group setting with their parents/caregivers. Programming includes interactive arts, crafts, music and bilingual learning. The program enables parents to gain knowledge on child development and parenting, while building support networks with their peers. Enrollment is open throughout the school year.
For more information please view the website
calendar
.
Peer Education/ Promotoras
Promotoras offer peer education programs related to chronic disease and mental health in the Latino community. The Promotoras serve as liaisons between community members, health professionals, and social service organizations. Promotoras are advocates, educators, mentors, community health outreach workers, and role models.
Violence Prevention Education
Our Prevention Program provides violence prevention education in English and Spanish to local school districts, businesses, and organizations in North Lake Tahoe and Truckee to children as well as adults.
To learn more about this program click here.
Community Engagement & Violence Prevention Education Program Service Locations
Program Contact
For more information on these programs, please contact:
Program Director of Family Support & Community Engagement:
(530) 414-7372 | [email protected]
Community Engagement Manager: (530) 414-7373
Early Learning Manager: (530) 414-7374
Violence Prevention Manager: (775) 298-0167
Sierra Community House will not discriminate against anyone based on actual or perceived race, color, religion, national origin, age, sexual orientation, gender, or disability.